"LBC (life before Carly) I felt like a workhouse in my own business. I was burnt out, stressed out and anxious. I was trapped inside my head, without knowing how to change things for the better. And I just knew things could be so much better. An email from Carly landed in my inbox at the precise moment I needed to see it. Within it was an offer for a free 15-minute mini alignment session. In that instant, I knew I had to book in – and it had to be the very next day. After that 
session
it was clear: Carly was the one for me! In terms of the transformational change I experienced, it's hard to know where to begin – there was so much! Together, we've worked through fears, blockages
and
baggage that's been with me since childhood. I've tapped into
an energy
, confidence
and
strength I've never felt before. And I'm feeling more like me than I ever have, in my entire life. My life has become more joyful,
energised
and inspired. I'm excited to show up in my business, to share myself with the world and to stand strong in my value, which continues to expand every single day. The most exciting part is that this feels like just the beginning and there's so much more amazingness to come! Carly, thank you for helping me crack open my
heartspace
and to start trusting and living from it. Thank you for helping me to embrace who I am, wholly and fully. And for helping me to feel my way through life. You've gently guided me onto the path I was always destined to tread."
Sonia Bavistock, Chief Storyteller at Scribe and Social, Adelaide, Australia.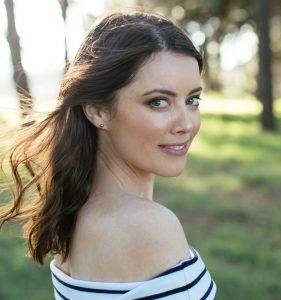 "Life before Carly was like sailing at sea without a map or a compass. I had graduated my life-coaching course but still lacked a sense of who I was here to serve, what I was here to share and what my unique gifts were. I didn't even have a website. When I first came into contact with Carly and her work, I really resonated with her. I could feel her essence through her Instagram posts and videos. It was like my soul knew she was the mentor that was going to support me in navigating these uncharted waters. My whole journey with Carly was an 'Aha' moment. I learned so much about my desires, my business and myself. The highlight of our time together was finally launching my website out into the world – something that I would have continued to put off without Carly's loving and powerful guidance. I also created and launched my signature program with the help of Carly's guidance and knowledge. As a result of working with Carly, my creativity has sparked big time! Since working with her I have created a beautiful and sacred online home, written blog posts and created two beautiful offerings for my newsletter members. I have also started writing from my heart instead of my head which has been so freeing and therapeutic for me, and I also now have soul-aligned clients. Carly is literally a ball of white light – wise beyond her years! Our work together was sometimes very challenging for me because it required me to see myself in new ways, move past old trauma and become acquainted with my heart (which I'd previously ignored). Carly's support, guidance and mentoring is fiercely loving, gentle and wise. She saw me when I didn't want to see myself. The container she created and held for me was sacred and powerful. I feel so seen and heard. I felt safe to explore my shadow self and insecurities and also felt celebrated for kicking milestones and reaching new realisations. The tools she taught me throughout our journey together are deeply powerful and treasured to me. I will continue to use them throughout my life and personal journey." Jessica Ryles, Women's Mentor and Intuitive Soul Coach, Sydney, Australia.
"Before working with Carly, energetically, I used to be all over the place. I did not really understand my energy and how to take care of it consistently. I was exhausted most of the time from pushing in my business without any big results. Before working with Carly in a mentoring capacity, I participated in her Anchor Your Light group program. I loved her non-critical, non-judgmental style of teaching and working, so I knew she was the right person to work with. I was looking for some business guidance and wished to integrate more of the feminine flow into my life and my business.
I really love Carly's simple and not overcomplicated take on having a business. I absolutely got stuck there in the past because I thought business is supposed to be hard, complicated and tiresome. Carly held space for me in a way I haven't experienced before. During the six months together I felt her support every day. I received plenty of tools I now use in my personal life as well as in my business. She is also trauma-informed which I really appreciated during our time together. Before the end of the 6 months, I manifested my first mentoring client. Which is amazing! I really recommend working with Carly, she will catapult you in the direction of your desires! Lubomira Nielsen, Intuitive Guide, and Mentor for women.
"Before working with Carly I was stuck in a pattern of pushing and striving in my business, very much operating from the masculine and overriding my intuitive guidance. Whilst I did make things happen, it came at a big cost to my energy, wellbeing and family life. I most certainly did not want to continue working n this way! I was also stuck with how to package up my skills and experience into a service that would land with potential clients and to be honest, to gain the confidence to start seeing clients in the first place!
With Carly's guidance bit by bit I dropped into my feminine essence and started to trust that my work would come through me I just needed to get out of the way! In our time together I packaged up simple offerings and attracted 7 clients with a free discovery session, 2 who expressed interest in continuing to work with me. As a result of our work together, I am now being paid for my mentoring work and have upgraded my capacity to mentor others from a place that is 100% natural and unique to me as well as being sacred and potent for my clients. And I've only just begun.
Carly helped me to see that I already have all that I need to bring my work into the world – she always related to me as if I already was what I was seeking, which helped me to see it too.  Her clear and grounded energy was such a gift and I can honestly say that the upgrades I experienced working with her have had a deep and lasting effect on my business (and life). I absolutely loved working with her and would do it again in a heartbeat." Rachel Ross, Soul Guide and Mentor at Earth To Self, South Coast NSW, Australia.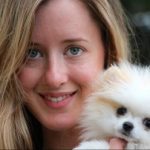 "Before we began our work together,  I felt a little lost, and a lot overwhelmed by life's circumstances.  I felt as though I had wonderful things to offer, however, was frustrated at not being able to bring ideas down to earth with loving action.  Working with Carly, it was as if she had walked along the path before me, illuminating a string of lanterns. We healed old wounds and consciously moved through any challenges as they came up. With Carly's guidance, I connected deeply with the light and dark parts of who I am which lead me to feel more whole and Goddess-like than ever.  As a result of our work together, I gained the courage to run headlong into a wall of resistance to bring my gifts into the world as a natural health practitioner. The best part is that after working with Carly, I no longer feel the need to look outside myself for answers – Carly has gently, but swiftly, guided me home to myself. " Kayla Kooistra, Wellness Mentor at Sage and Wild, Sunshine Coast, Australia.
"Before I started working with Carly, I knew that there was something blocking me in a few different areas of my life, I wanted to bring in more love for myself and to allow my Goddess self to have more a voice in my life, but I was unsure of how to do that. When I sat down and really asked myself if I wanted to work with Carly my soul was saying a big HELL YES, I just had this feeling that the work we would do together would have a huge impact on my life. One of the biggest things I learned while working with Carly was that when it came to
me
working with my clients and the value I placed on that work wasn't in alignment with my soul because in all reality if I'm willing to have enough value in myself to work with Carly then i need to have the same value when it comes to the work that I do. After working with Carly, I'm a lot stronger, at peace, free-flowing and loved up in the self-love department. I am so very grateful that our paths crossed, Carly is an amazing mentor and it has been one of the best decisions to work with her over the last 6 months. 
One of the main things that I have noticed with myself is that when it comes to following my intuition more I am able to do it without questioning and I have an even greater trust in life."
Serena Daly, Kinesiologist, and Youth
Mentor
,
Gold Coast, Australia.
"I knew from the moment I saw Carly's glowing and gorgeous face in an online video, that I simply had to do whatever it took to work with this gorgeous woman. I reached out and my nerves dissipated almost from the first moment we started speaking – from there it was in person sessions, Skype calls from her overseas adventure, constant Facebook group support – love, light, being held, space and goodness! I was a ball of triggers and "stories" when I first started working with Carly. The 1:1 private mentoring program changed my world – for the absolute best. I am grounded more often than not now, rather than being a permanent resident in my mind. I'm far better at being present and living in the moment. Knowing and trusting that things just are. Being open to receiving and giving but in a much more balanced way. And most of all, taking the time to acknowledge and give myself a giant pat on the back for all that I've achieved and the changes in me.
If you are on this page and reading these notes, you're almost there, so close to making a decision that will change your life and you won't regret. Lastly, I want to say a heartfelt thank you to Carly. You have changed my world and for that, I'm eternally grateful." Kim Somerville, Texas, USA.
"
Before working with Carly, I had a vague idea of what I wanted to create in my life, but couldn't envision how to manifest it. Carly helped me clarify my goals, identify and own my worth, and helped me embody more of my creative light. She also advised me on all of the practical details, like setting up my website and getting the infrastructure for my business set up. I am now earning money from a business I didn't know existed a year ago. I get to earn my living and help others by bringing my natural talents
into
the world. My business wouldn't exist without Carly's expert intuitive and practical guidance. She is the best!
"
Lydia Brown, Voice Coach and Founder of Your Joyful Voice, Brisbane, Australia.

"Before working with Carly, important parts of my life weren't working. Life just didn't seem to be flowing with the ease and joy that I knew it could. I got sick of roadblocks at every turn and doors of opportunity shutting in my face. It was finally time to invest in myself. The spiritual mentoring journey enabled me to shake off things and situations that were no longer serving my highest good. It allowed me to viscerally experience a depth Oneness with all Life that I didn't know was possible. Carly opened up, and provided the perfect space, for me to access my Goddess Self. After our work together, my relationships work better and have multiplied, my finances are flowing, my health is thriving, I am no longer in a workplace that doesn't serve me and I'm moving into a beautiful new home. Most importantly, I now move through my day with ease and a deep joy. Thank you beautiful Carly!" Kate G, Sydney, Australia.

"Carly is an intuitive, gentle and spirited woman who has the capacity to make everyone around her feel at ease and instantly comfortable.  I deeply admire her for her hugely healing heart and the work she does in the world.  She is not just creating a legacy with her writing, speaking and coaching – she is living it as an embodiment of what it truly means to live and not just exist.  Her presence is always a gift to my heart." – Julie Parker, CEO & Founder, Beautiful You Coaching Academy, Melbourne, Australia.

"It is a bit impossible to summate in a short paragraph how much Carly has impacted my life – personally, and professionally, ever since – as an initial design client of mine, and later, turning the tables as soul support coach and mentor figure to me… as well as a creative collaborator, a kindred soul sister, travel partner, and best friend. Carly was my biggest support during a particularly traumatic time in my life just over a year ago, and at this time, she helped me to completely recalibrate my life – soul led, from the inside, out. In matters of grieving, healing, in recalibrating hormones, in nourishment, in soul work and ultimately, in bringing me back to myself. Carly's presence is gentle, delicate and wise, yet powerful. Her spirit is sunshine soaked. In Carly's presence, my soul is only ever seen, held, celebrated, adored, empowered and uplifted. If you are in need of support and guidance, Carly comes with my highest recommendation." 
Emma Kate Codrington, Director + Chief Wild Heart at Emma Kate Co, Melbourne, Australia.

"It's impossible to connect with Carly and not feel as though you're always being guided into a higher vibration. She has helped me to open my mind and heart to the cosmic magic of the universe and the knowledge and power I have within myself. I'm so grateful for her wisdom, encouragement, and support. Through years of her own deep spiritual work and intuitively creating powerful practices in her own life, she has developed a divinely soulful space to help women with their own journey." Jo Klima, Artist, Designer & Boss Lady at The Darling Tree and Maps to Herself, Brisbane, Australia.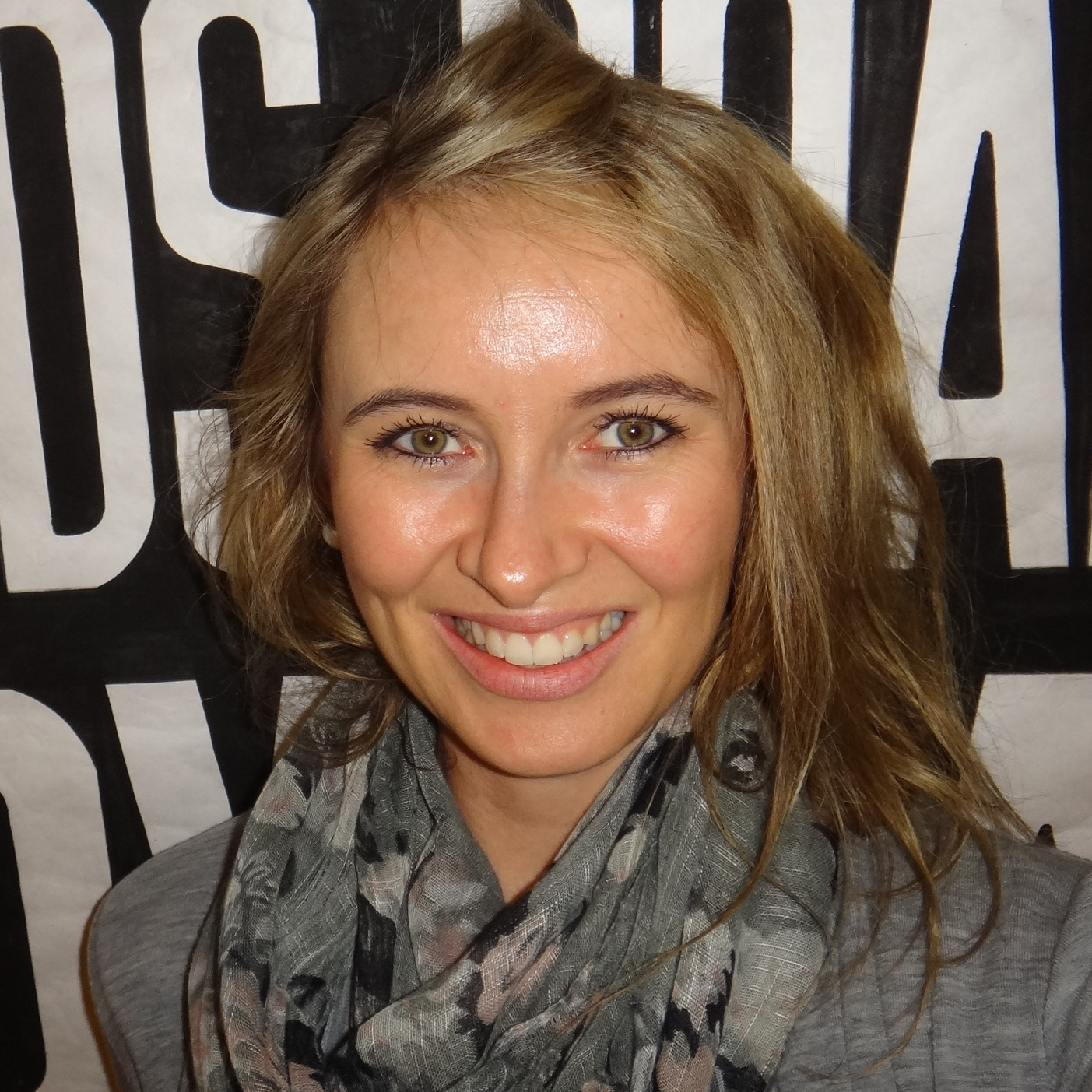 "In short, this girl is a gem! Carly stepped into my life at a time of imbalance and desire for spiritual growth. With her pure energy, she created a safe space of trust and openness for me. Her gentle guidance, coupled with profound wisdom and intuition gave me the opportunity to reconnect fully with myself. Sessions with her during our three months together were filled with inspiring and transformational concepts. This radiant soul brings light wherever she is and celebrates everyone around her. The experience of working with Carly was invaluable." – Philippa A, Brisbane, Australia.

"Before I started working with Carly I was confused about whether I was investing my energies in the right ways. I wasn't confident that my career trajectory or parenting and partnering approaches were the right ones for me. I felt confused, scattered and misguided a lot of the time. I couldn't shake the feeling that I had talents, gifts, aspirations and intentions that weren't being fulfilled. Committing to a mentorship was relatively easy. All my intuition was guiding me towards it, my husband was completely supportive of it, I felt I owed it to myself and my family to commit to becoming the best possible version of myself. Carly just showed up at the right time in my life and I believed in her version of spiritual guidance without the usual inklings of doubt and skepticism.
Honestly, the shifts I've experienced feel relatively subtle externally – I can't put my finger on the exact 'achievements' that have manifested for me. However, internally I feel like a much calmer and more loving of myself. I process stress, dark feelings, and anger with much more honesty and efficiency. I have found my own self-awareness reflects and impacts my relationship with my husband and daughter in the most positive ways and our home life, as a result, feels blissfully grounded and secure.
I know I have a long way to go to exactly pinpoint the contribution I will make in this world in a professional sense but I can accept uncertain timeframes and complexity much more easily now. My priorities are in order and I feel so much lighter for eliminating the skepticism I previously held for anything beyond the 3D realm. I feel like a much more complete person since having worked with Carly and I look forward to opportunities for challenge and expansion rather than avoiding them." – Emma Healy, Designer, Brisbane, Australia.
"Thank you so much, Carly!! I'm feeling exalted! It's really magical and astonishing and incredible what you do!! It's an upgrading like I haven't seen before. I've been growing and transforming all my life but not like this. My process was more like a dredging followed by manic panic and ungraceful processing followed by long periods of stagnation and mental and emotional fatigue. But working with you has showed me that it doesn't have be like that at all. I transformed with you dare I say faster than I ever have before (a thought that would have terrified me before) but also while feeling stable, grounded, safe in the process (as in haven't lost a mental cog or two,) and all that while in joy and in heart. Feeling very blessed. All my love and gratitude to you!" – Noon Naea, Saudi Arabia.
"When I began working with Carly, I was at a crossroads in my life. I felt like I had come as far as I could on my own with my spiritual journey. I didn't know what the next step was, or how to move through the new experiences and awakenings that were happening to me. I felt confused, a bit scared, and also like I was on the brink of a massive change— while also feeling like I had no idea how to navigate that change and the new energies moving in my life.
I don't think there was even a decision process when it came to working with Carly, but rather a knowing that she was my next right step. During our first call, to see if we were a good fit, I hung up and broke out in dance in my living room because I was just so excited to be guided by someone who finally understood me, and knew how to help me move forward. I literally just happy danced around, and that energy has carried through our entire mentorship. I look forward to our calls more than almost anything else.
Throughout our journey together, my life radically shifted. Every single thing about it. The most notable is that I am now back in my body, fully present, and living out my soul's work/ purpose. I am doing what I always wanted to do, but was too scared to attempt before. I am in a state of calmness and joy that before seemed like fleeting experiences, and now are embodied states I get to live in all of the time. Basically, I FEEL GREAT. And when I don't, I know how to move into a feeling, and let it move through me, rather than avoiding it or getting stuck.
I feel so empowered. I feel like I can handle anything life brings my way, and like I am thriving more than ever before. Carly gave me back my own power and showed me just how beautiful + worthy I really am. I'm now embodying that beauty and light, wow wow wow.  I couldn't have picked a better mentor to guide me through the craziness of this past year of my life, and hold space while I came back into my own power.  
Carly is radiant, and transmits the most beautiful energy. She is like a big sister, a mentor, a friend. . . just one of the best humans I have ever met. It was such a  privilege to work with her." Lindsey Tschappat, Yoga Teacher, Spiritual Mentor and co-owner of Urban Mala, USA.
"I made the decision to work with Carly after having spent the past few years feeling like I wasn't quite clicking into my full self. I knew I needed some guidance to learn to realign with my true self, I've done a lot of business and life coaching in the past, but knew I needed an entirely different type of mentor to help me this time. The time spent with Carly was life-changing, she inspired me to love both the light and shadow within myself. I work in a very corporate, highly competitive extroverted environment but at home and in my private life I'm a pretty introverted, nature-loving and relaxed – I love both parts of my life but always sought to completely separate them from one another – which is actually pretty tiring and confusing – not being the same me all the time. Carly taught me how both parts of me, are both perfectly me and taught me to blend them together to be one true self. As a result, I've made both small and large changes in my life to realign my living to my life path, I understand myself better (both in the light and the shade) and I am more peaceful with myself and more understanding of the universe. Thanks, Carly xx." Bridget Gabites, Real Estate Agent, Brisbane, Australia.
"Prior to working with Carly I was unhappy but couldn't quite identify why. I should have been happy, and I was quite good at pretending I was. I was living in a beautiful part of Australia and had what I thought was my dream job, yet I felt this quiet discontent in my life. It was if I had outgrown where I was, but couldn't quite feel or see where I was going. I was looking/praying/desperate for my next step, and then one day I received an email from Carly outlining her coaching programs. I had actually forgotten that I had signed up to her mailing list! I booked in a call straight away and before the end of our call, I knew I wanted to work with together. And I am so glad I made that decision, as working with Carly was the best, most valuable investment I have EVER made in myself. 
During the entire process, I felt supported, nurtured and safe to speak up and be myself, something I hadn't felt in a long time. I have always been a bit of a closet spiritualist and it was such a relief to have someone whose values and beliefs are aligned with my own. We outlined my goals and desires initially and then slowly, throughout the program we made small, sustainable changes that overall led to quite dramatic internal and external change over the 6 months. 
In our last month of working together, I went back and read over my notes from our 1 on 1 Goddess Activation Session as we had spent that day working on manifesting and calling in the change I desired. My two main points were moving back to my hometown and a job that would allow me to move back. We identified that this was what I really desired very early in the piece and by our second last session both had manifested! To my friends and family, it all appeared to happen very quickly, but I know that this massive change didn't happen overnight; it was the result of 6 months of quiet dedication and work with Carly + her ongoing energetic support.  This was a real a-ha moment for me!
I am so grateful for these massive external changes, but what is even more important to me is the internal changes I have experienced. I feel so much more myself than ever before. I no longer seek constant validation from friends and family, I feel this quiet confidence in my decisions which is something I have always struggled with. I also feel feminine and aligned in a way that I had only dreamed of before. I have been joking to my friends that at 28 I finally feel like a woman – only it isn't a joke! 
Working with Carly was the best decision I could have made and it has changed my life in so many ways."
Amy Wittleton, Astrologer, Brisbane.


"Ease, Grace, Flowand Space! After wrapping up six divine months of working with this goddess, this is how I feel. I was on a bit of a "working with a coach" hiatus before Carly. I know the value in great support but I just hadn't found someone I wanted to work with so closely, it's like I knew she was coming. A few weeks before she announced she was taking on clients, I had a download that I needed to be working with her, but couldn't find a thing on her website, so just left it where it was. A thought. Until her email announcement dropped and I was on it straight away. Life is about being connected, you have everything you need within you, but sometimes you just need the support of a divine human to guide you through. Carly has illuminated for me, what was sitting just below the surface, waiting to come out." Emma Newby, Coach :: Creative :: Photographer, Brisbane, Australia.

"Carly is the modern embodiment of an exalted woman: cosmic and earthed at the same time, with a heart full of pure gold. She is one of those women who can hold you to reach higher than you ever have and to channel wisdom directly from the stars above. But the power of her work really happens when she guides you to integrate this new light on earth: into the dark spaces of your body and into the real desires of your heart. So that you can emerge as the Exalted Woman you know you are. If you're ready to channel high vibes of pure light, align to your potential, do the deep work and awaken your inner goddess, then Carly is the woman to guide you."  Melissa Sandon, Founder at Soul Medicine Academy, Brisbane, Australia.
Does working (and playing!) together sound like a beautifully supportive and activating action step for you? Drop me a line at carly@carlystephan.com.

I look forward to connecting with you, beauty!