Stop Following Other People's Rules.
It's Time To Listen To Your Inner Voice.
Illuminate Your Truth.
You're nailing your spiritual to-do list. Yoga. Sound bath. Oracle reading. Done.
Nothing changes.
Nobody notices that your smile isn't quite as genuine as it should be.
No-one knows but you.
Your mind is always racing. So fast that you can barely keep up with it.
There's a little voice inside you, quiet but consistent, calling out to be heard and acted on.
Illuminate 1:1 private mentoring package is here for you to learn to listen. Honour your true self, find your own path, and stand confident in your truth – fast.
If you've been faffing around with freebie online content for awhile, trying to find your way but still feeling the ache of something missing inside – a transformational program like Illuminate is absolutely what you need. This container is for babes who want authentic and embodied RESULTS, STAT – ones you will feel within your very bones. Those are the kind of results I get my clients.
Illuminate supports you to live the richness of who you really are. Bin that spiritual to-do list, centre in the bone deep-knowing of your divinity and master your destiny!
 Transcend The Spiritual To-do List.
You feel a sense of unease. All the time. It's not obvious to anyone else. And you don't know if this feeling will stay with you forever.
It will. Unless you listen to that voice deep inside you, calling you to wake up.
There's a worldwide movement of women shifting their attention to this inner voice. Brave enough to choose their truth and live at their highest potential.
As a mentor and coach, I am one of these women. After working in a range of professions (as an international community development worker, writer, speaker, professional mentor, and energy healer), I've been called to support you to build a true connection to yourself and embody your truth in the world.
It's time to pay attention to that inner voice.
Be Your Inner Light.
Accelerate Your Manifestation Powers.
Live A Liberated, Joyous And Utterly Purposeful Life.

Your 1:1 Mentoring Package:
Illuminate mentoring is entirely bespoke and intuitively-led. Tailored just for you. While I create a structure for your program and our sessions together, I'm always open to the flow of what your soul is calling in at that moment. My services are available globally.
A half- day Activation and Alignment session to kick things off

1:1 1-hour Zoom sessions online every 2 weeks

A lesson in our private online space for you twice a month

Voxer access to me

A 1:1 VIP Immersion Day during the second half of our journey OR upgrade to a bespoke in-person retreat day/night retreat!

An exclusive online space for you to drop into whenever you need

Unlimited email support

My Light Healing Activation Meditation Track

My Cosmic Light Connection Meditation Track

Video and audio recordings of our sessions (if online)

Three books to support your specific personal journey

My 12-Day Luminosity Series

My complete energetic support for the entire program. Your energy system is activated, aligned and transformed during our time together!
Create A World That Comes Directly From Your Own Inner Conscious Light.
Since you decided to take control and complete Illuminate, you're comfortable owning your sovereign power every day.
You feel liberated, energised, joyous, juicy and utterly purposeful.
You're no longer afraid to express, share, assist, and delight everyone you come into contact with. Including yourself.
Especially yourself.
You listen to your truth.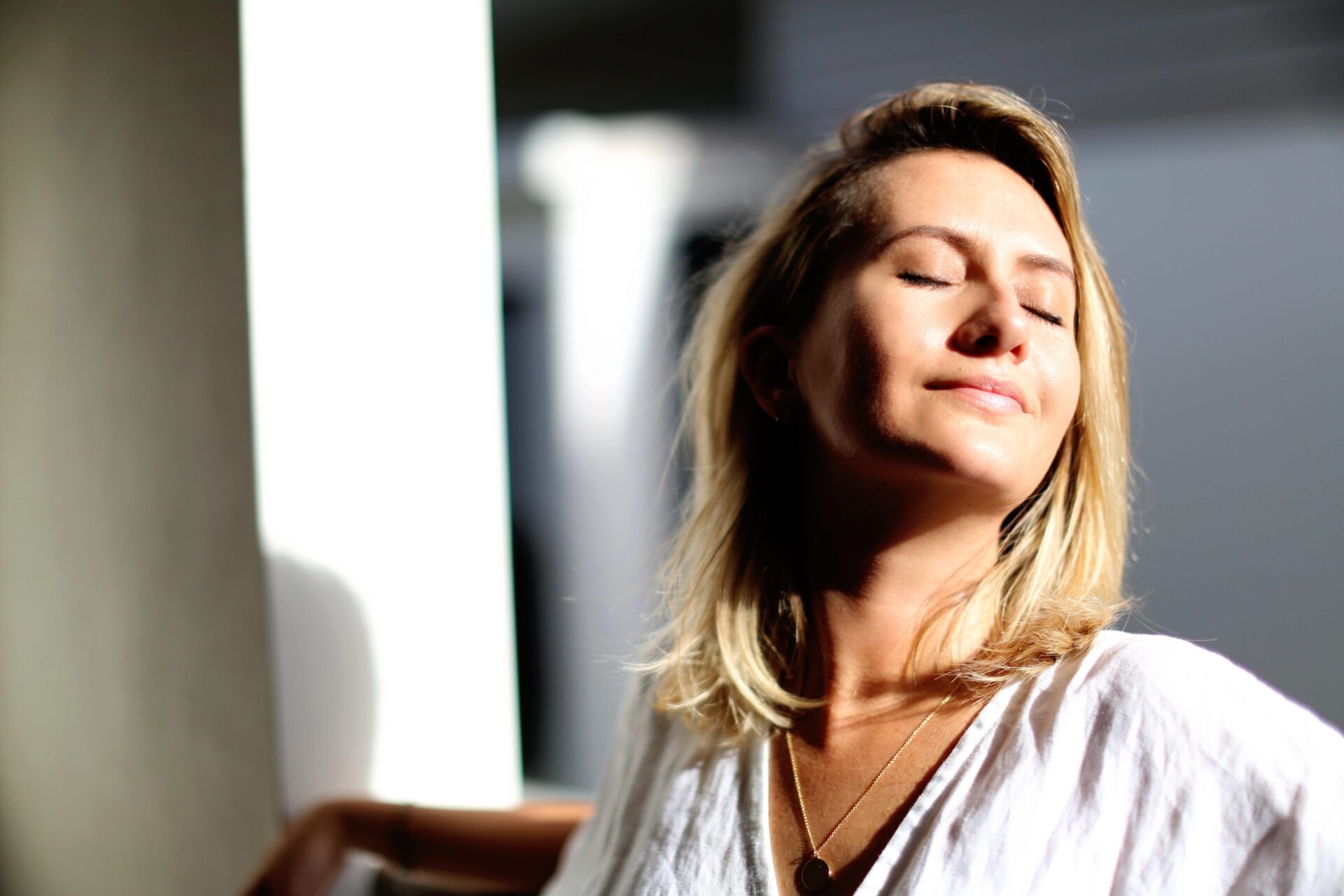 You follow your inner nudges and urgings and know what your next aligned step is.
It Wasn't A Dream. It Was Always Your Destiny.
Drop me an email at carly@carlystephan.com or fill in the online form below and I'll be in touch!
"I feel so empowered. I feel like I can handle anything life brings my way, and like I am thriving more than ever before. Carly gave me back my own power and showed me just how beautiful and worthy I really am. I'm now embodying that beauty and light, wow wow wow.  I couldn't have picked a better mentor to guide me through the craziness of this past year of my life, and hold space while I came back into my own power." – Lindsey Tschappat
Chat to Me!
Lovely people who have worked with me, saying very lovely things:
"When I began working with Carly, I was at a crossroads in my life. I felt like I had come as far as I could on my own with my spiritual journey. I didn't know what the next step was, or how to move through the new experiences and awakenings that were happening to me. I felt confused, a bit scared, and also like I was on the brink of a massive change— while also feeling like I had no idea how to navigate that change and the new energies moving in my life.
I don't think there was even a decision process when it came to working with Carly, but rather a knowing that she was my next right step. During our first call, to see if we were a good fit, I hung up and broke out in dance in my living room because I was just so excited to be guided by someone who finally understood me, and knew how to help me move forward. I literally just happy danced around, and that energy has carried through our entire mentorship. I look forward to our calls more than almost anything else.
Throughout our journey together, my life radically shifted. Every single thing about it. The most notable is that I am now back in my body, fully present, and living out my soul's work/ purpose. I am doing what I always wanted to do, but was too scared to attempt before. I am in a state of calmness and joy that before seemed like fleeting experiences, and now are embodied states I get to live in all of the time. Basically, I FEEL GREAT. And when I don't, I know how to move into a feeling, and let it move through me, rather than avoiding it or getting stuck.
I feel so empowered. I feel like I can handle anything life brings my way, and like I am thriving more than ever before. Carly gave me back my own power and showed me just how beautiful + worthy I really am. I'm now embodying that beauty and light, wow wow wow.  I couldn't have picked a better mentor to guide me through the craziness of this past year of my life, and hold space while I came back into my own power.  
Carly is radiant and transmits the most beautiful energy. She is like a big sister, a mentor, a friend. . . just one of the best humans I have ever met. It was such a  privilege to work with her." Lindsey Tschappat, Yoga Teacher, Spiritual Mentor and co-owner of Urban Mala, USA
"I knew from the moment I saw Carly's glowing and gorgeous face in an online video, that I simply had to do whatever it took to work with this gorgeous woman. I reached out and my nerves dissipated almost from the first moment we started speaking – from there it was in person sessions, Skype calls from her overseas adventure, constant Facebook group support – love, light, being held, space and goodness! I was a ball of triggers and "stories" when I first started working with Carly. The 1:1 private mentoring program changed my world – for the absolute best. I am grounded more often than not now, rather than being a permanent resident in my mind. I'm far better at being present and living in the moment. Knowing and trusting that things just are. Being open to receiving and giving but in a much more balanced way. And most of all, taking the time to acknowledge and give myself a giant pat on the back for all that I've achieved and the changes in me.
If you are on this page and reading these notes, you're almost there, so close to making a decision that will change your life and you won't regret. Lastly, I want to say a heart felt thank you to Carly. You have changed my world and for that, I'm eternally grateful." Kim Somerville, Brisbane.
"Ease, Grace, Flow, and Space! After wrapping up six divine months of working with this goddess, this is how I feel. I was on a bit of a coach hiatus before Carly. I know the value in great support but I just hadn't found someone I wanted to work with so closely, it's like I knew she was coming. A few weeks before she announced she was taking on clients, I had a download that I needed to be working with her, but couldn't find a thing on her website, so just left it where it was. A thought. Until her email announcement dropped and I was on it straight away. Life is about being connected, you have everything you need within you, but sometimes you just need the support of a divine human to guide you through. Carly has illuminated for me, what was sitting just below the surface, waiting to come out." – Emma Newby, Photographer : Coach : Creative, Brisbane.
"Before we began our work together,  I felt a little lost, and a lot overwhelmed by life's circumstances.  I felt as though I had wonderful things to offer, however, was frustrated at not being able to bring ideas down to earth with loving action.  Working with Carly, it was as if she had walked along the path before me, illuminating a string of lanterns. We healed old wounds and consciously moved through any challenges as they came up. With Carly's guidance, I connected deeply with the light and dark parts of who I am which lead me to feel more whole and Goddess-like than ever.  As a result of our work together, I gained the courage to run headlong into a wall of resistance to bring my gifts into the world as a natural health practitioner. The best part is that after working with Carly, I no longer feel the need to look outside myself for answers – Carly has gently, but swiftly, guided me home to myself. " – Kayla Kooistra, Wellness Mentor at Sage and Wild, Sunshine Coast.
"In short, this girl is a gem! Carly stepped into my life at a time of imbalance and desire for spiritual growth. With her pure energy, she created a safe space of trust and openness for me. Her gentle guidance, coupled with profound wisdom and intuition gave me the opportunity to reconnect fully with myself. Sessions with her during our three months together were filled with inspiring and transformational concepts. This radiant soul brings light wherever she is and celebrates everyone around her. The experience of working with Carly was invaluable." – Philippa A, Brisbane.

"Prior to working with Carly I was unhappy but couldn't quite identify why. I should have been happy, and I was quite good at pretending I was. I was living in a beautiful part of Australia and had what I thought was my dream job, yet I felt this quiet discontent in my life. It was if I had outgrown where I was, but couldn't quite feel or see where I was going. I was looking/praying/desperate for my next step, and then one day I received an email from Carly outlining her coaching programs. I had actually forgotten that I had signed up to her mailing list! I booked in a call straight away and before the end of our call, I knew I wanted to work with together. And I am so glad I made that decision, as working with Carly was the best, most valuable investment I have EVER made in myself. 
During the entire process, I felt supported, nurtured and safe to speak up and be myself, something I hadn't felt in a long time. I have always been a bit of a closet spiritualist and it was such a relief to have someone whose values and beliefs are aligned with my own. We outlined my goals and desires initially and then slowly, throughout the program we made small, sustainable changes that overall led to quite dramatic internal and external change over the 6 months. 
In our last month of working together, I went back and read over my notes from our 1 on 1 Goddess Activation Session as we had spent that day working on manifesting and calling in the change I desired. My two main points were moving back to my hometown and a job that would allow me to move back. We identified that this was what I really desired very early in the piece and by our second last session both had manifested! To my friends and family, it all appeared to happen very quickly, but I know that this massive change didn't happen overnight; it was the result of 6 months of quiet dedication and work with Carly + her ongoing energetic support.  This was a real a-ha moment for me!
I am so grateful for these massive external changes, but what is even more important to me is the internal changes I have experienced. I feel so much more myself than ever before. I no longer seek constant validation from friends and family, I feel this quiet confidence in my decisions which is something I have always struggled with. I also feel feminine and aligned in a way that I had only dreamed of before. I have been joking to my friends that at 28 I finally feel like a woman – only it isn't a joke! 
Working with Carly was the best decision I could have made and it has changed my life in so many ways." 
Amy Wittleton, Brisbane.
"Carly is incredibly attuned, gifted and wise. A session with her leaves you feeling completely heard, nurtured and with a deeper understanding of yourself.  I would not hesitate to recommend her to anyone ready to immerse in a beautiful spiritual practice!" – Alana Wimmer, Editor Raspberry Magazine. Brisbane.
"Sometimes in life, magic just has this way of finding you. Carly stepped into my world a few years ago, when she approached me to work together creatively in the development of her own branding. Right from the get-go, I felt our connection run much deeper, in a way that made me feel like my soul had known Carly for something far beyond the common realms of space and time. It is a bit impossible to summate in a short paragraph how much Carly has impacted my life – personally, and professionally, ever since – as an initial design client of mine, and later, turning the tables as soul support coach and mentor figure to me… as well as a creative collaborator, a kindred soul sister, travel partner, and best friend. Carly was my biggest support during a particularly traumatic time in my life just over a year ago, and at this time, she helped me to completely recalibrate my life – soul led, from the inside, out. In matters of grieving, healing, in recalibrating hormones, in nourishment, in soul work and ultimately, in bringing me back to myself. Carly's presence is gentle, delicate and wise, yet powerful. Her spirit is sunshine soaked. In Carly's presence, my soul is only ever seen, held, celebrated, adored, empowered and uplifted. If you are in need of support and guidance, Carly comes with my highest recommendation." – Emma Kate Codrington, Director + Chief Wild Heart at Emma Kate Co, Melbourne.
For more – head over here!
PLEASE NOTE, STATEMENT ON INCLUSION AND ETHICS:
I acknowledge the Turrbal and Jagera Peoples, whose land upon which I live, work and play in Brisbane, Australia.
When I refer to the term 'Women', I do so with the intention of including anyone who identifies as such, including transgender women.
I guide women only at this stage, as I do not feel I have the lived experience to teach men in the same way. There are amazing men in the world doing similar transformational work, for men. Let me know if you'd like any recommendations.
I intend to create a safe space for women of every creed and colour in my writing, in my programs, and during my in-person events. Racism, sexism and any other form of discriminatory behaviour will not be tolerated.
I have worked in international humanitarian development for over a decade, on projects in Eastern Africa, South East Asia and the Pacific, ranging from financial inclusion, women's empowerment and climate change mitigation, through to local economic development and good governance. While this is no longer my career focus, I still donate my time to causes and events that matter to me as I see fit.
A portion of my business earnings are donated to charities and organisations which support the following: women's empowerment and safety, refugee and asylum-seeker support, disaster relief and recovery, the natural environment, and micro-business in developing countries.