At my local shopping centre there's a beauty studio that I often shimmy past as I head to my greengrocer and I swear it's gradually been morphing itself from a waxing and general beautician place to an injectibles and dermal filler studio (aka purveyors of botox-ed foreheads and fish lips).
Blame it on the Kardashians or whomever else seems to set the trends for our current cultural zeitgeist, but the normalisation and explosion in popularity of cosmetic fillers, injectables and the like is truly happening (are you as shocked as me to hear that Australia has overtaken the U.S in per capita use of cosmetic fillers and surgery? It's a billion dollar industry).
And hey, I get it – looking good and feeling good are inextricably linked.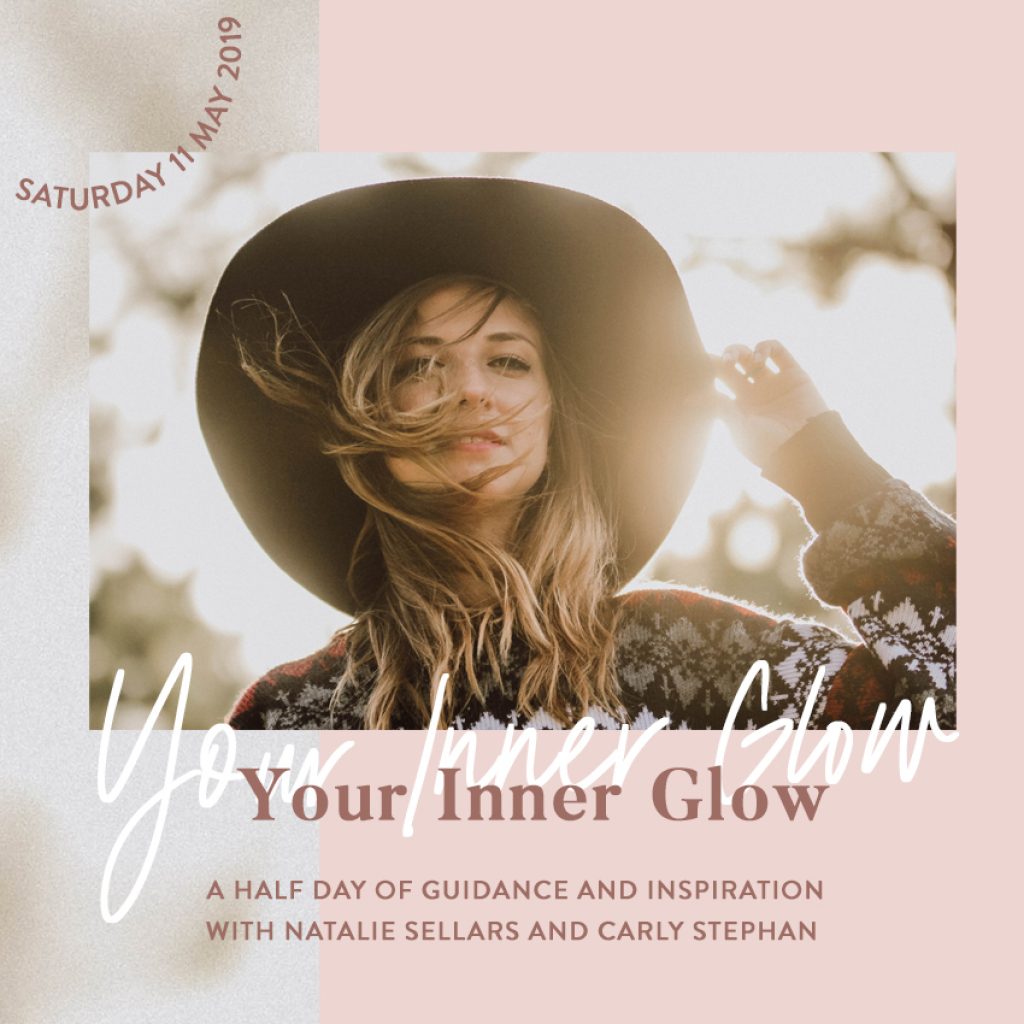 BUT what if we (and our society) have the link between the two the wrong way around? That it's the feeling good part that has the flow on effect to looking good? I absolutely believe that we do.
So many women are externally manipulating and (in some cases) butchering themselves to achieve 'beauty', motivated by a delusion that this will bring an internal sense of satisfaction, ease, and happiness for them.
Newsflash! It doesn't. But the truth is that this kind of beauty simply cannot be bought and must be cultivated from within. And it begins with acknowledging our innate beauty and connecting to our inner radiance.
It is (and I say this in every sense of the word) literally your internal energetic state that dictates your genuine inner glow.
Yes, one of the great elixirs of your vitality and radiance absolutely is how healthy and vibrant your energy body is – and connecting to this part of you is going to create the shifts you want to see in your appearance.
And this is why I've combined expertise with Natalie Sellars of Kindred Toxin Free Holistic Facial Studio to create a delicious in-person event for you:
Your Inner Glow – an afternoon of guidance and inspiration connecting you with the deep well of luminosity and joy that already resides within you – amp up your glow from the inside out!
The inspiration to create this event came about due to an increasing mutual concern of ours over the massive popularity of cosmetic enhancements and 'appearance obsession' at the cost of ACTUALLY feeling great and glowing from the inside-out as a juicy and internally fulfilled woman.
If you've ever had a facial with Nat, you'll know she's SO much more about how you're feeling inside than what's going on external appearance-wise – and it's what makes her the most amazing and popular facialist in Brisbane. When I first went to see her a few years ago, I was both shocked and relieved that she didn't zero in on my facial imperfections, and instead focused on cultivating a nourishing and rejuvenating space for me to surrender and be held in, and made me feel like a goddess.
I would love for you to join both of us in Brisbane for a luscious half-day of connection and guided processes, including tried and true embodiment practices, journalling prompts and guided meditations as well as step-by-step instruction and guidance to create sacred feminine rituals for your body and face that actually cultivate and stoke your inner glow.
The tips, tools, and tricks you will learn during our afternoon together can immediately be put to use to create your own sacred self-care practice that will keep you glowing every day. No more glow shimmer powder (or cosmetic fillers) needed!
We only have 20 spots available (and as of posting this we're already over half full) and they will go like hotcakes – so head on over here to secure yours!
P.S Our goodie bags are RIDICULOUSLY overloaded with value, with heaps of amazing gifts for you:
* A $40 gift voucher toward your next facial at Kindred
* Love, Candles & Blooms
* Alyssum Alchemy
* Mohi
* Miskin Organics
* Magic Earth Mumma